Seems like it was only yesterday that I penned the Grand Manufacturing Experiment post to start the year. Here's May, and we're overdue for an update!
As is always the case, some absolute highlights, some challenges, and a lot of interesting things to think about along with a progress check on the goals for the year.
Highlight: Tormach ZA-6 Beta Program
One of the goals for the shop is to push the boundaries on efficiency and automation by thinking way outside the box in terms of how to get things done. We were fortunate to be selected by Tormach to be one of only a few sites in the world to join the beta program for their new ZA-6 robot.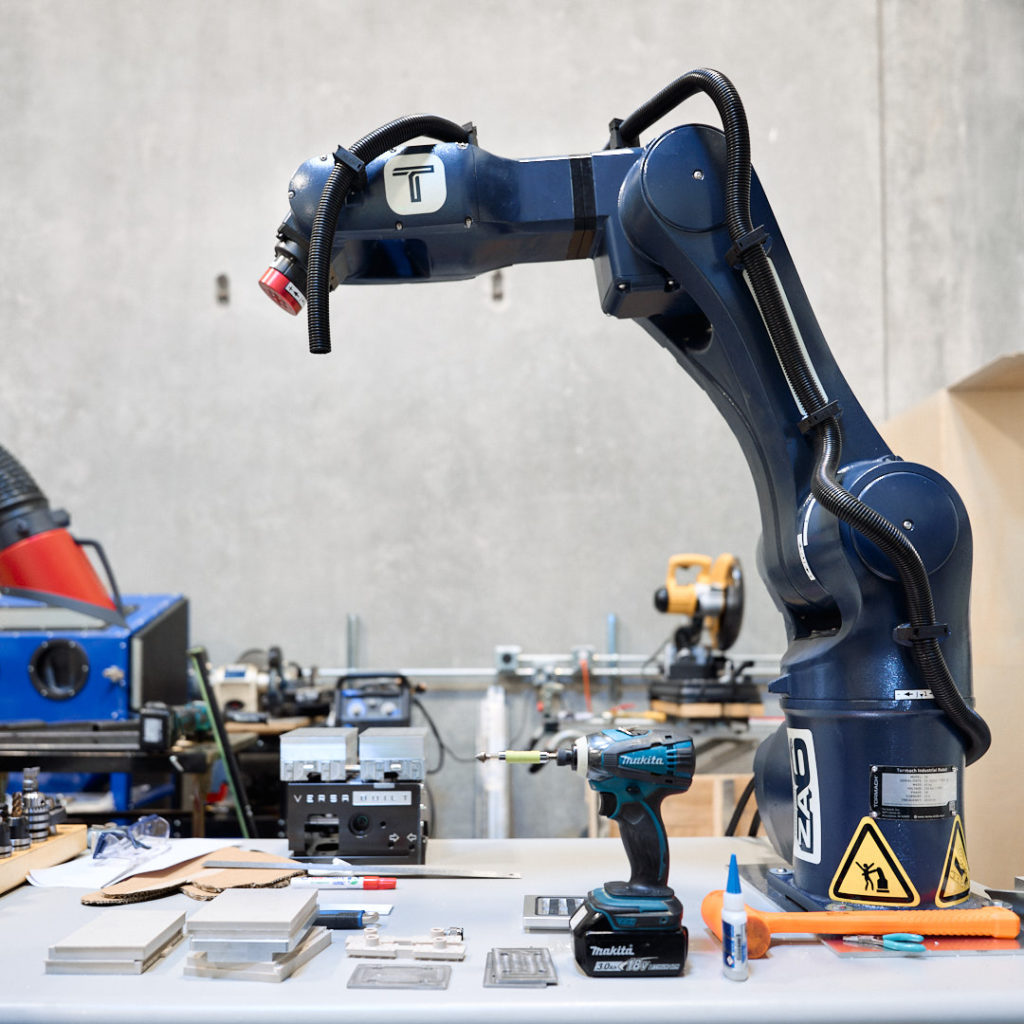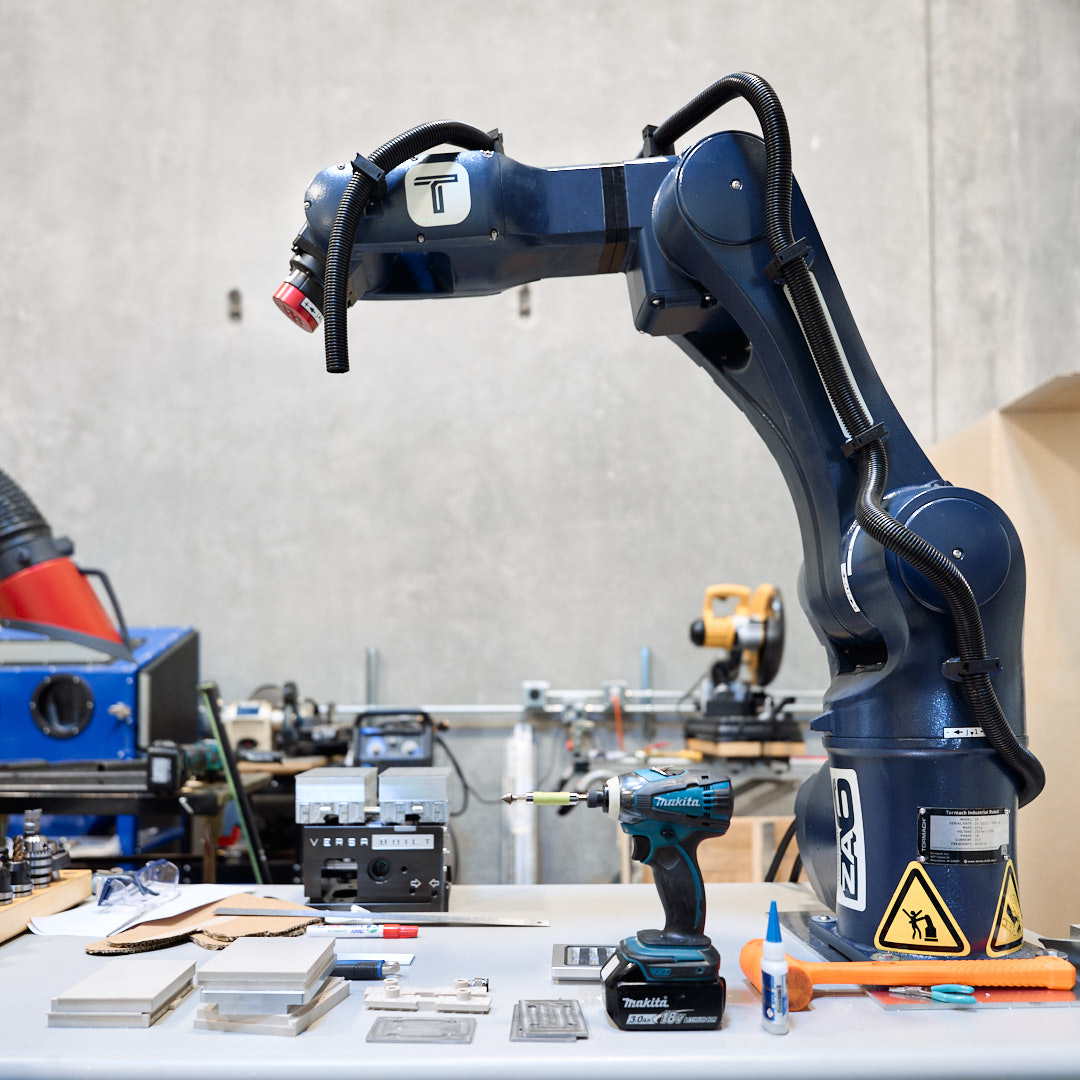 Although robots are certainly not new entrants to industrial automation, having a unit targeted at small shops is unique. Tormach is continuing their tradition of creating machines that punch well above their weight and price tag with the ZA-6 aiming to come to market for under $20K USD later this year. This may be a production game changer for small shops like ours.
We're planning to use the Tormach Robot to do automated machine tending on our CNC mills. This means the robot can load raw material into the machine, and extract finished parts on the other side of the process, making it possible to do what's known as "lights out machining". Once we have a proven process for a part, ideally the robot should be able to run that process 24h a day for us allowing much higher utilization of the machines.
This is all fairly hypothetical at the moment – we're in the early stages of the integration and programming process. Frankly, the success of this endeavour is going to depend on integrating a lot of different expertise that we've accumulated. Robots are a hardware, software, electronics, process, and QC challenge and there isn't a huge playbook available to the common shop.
Highlight: YouTube Channel Launch
Our investment in robotics is a great opportunity to give back to the community of machinists and vendors that have provided us with so much information and knowledge over the years. When it comes to CNC machining, it's easy to stand on the shoulders of giants these days, but industrial robots are a bit of a different beast.
This opportunity to document and give back some knowledge motivated the launch of the Big T's Chop Shop YouTube Channel. Although it's currently primarily focused on robotics, we hope to expand the content offerings to a number of topics that small shop owners may encounter. We're going to focus on trying to stay lean and competitive by using new-school approaches to solving old machine shop problems.
While the actual video production process threw a few curveballs at us, we're getting ahead of it and finding more efficient ways to capture as much content as possible and get it edited and up on the 'Tube. Stay tuned for more content!
Challenges: Never Move!
Although our new location is fantastic and has opened the door for a much more logical layout and workflow for our machines and process, it was not a trivial thing to get back up and running. A few lessons learned:
Don't Underestimate Municipal Officials
We were literally moving 10 minutes down the road from Coquitlam, BC to Port Coquitlam, BC and into a brand new facility built to all the latest code. This didn't mean, however, that the building inspectors and fire department would not take issue with the way things came together.
Electrical was very clean thanks to our friends at Shoreline Electric, but Fire was not, and the PoCo FD demanded a full fire safety plan for the facility. This cost around $1500 for the plan itself, as well as another $1500 in equipment purchases and upgrades, and 4-5h of downtime to host visits and to help document the plan. Net cost, around $5000 and a 6 week process to get compliant. This is for a shop that I typically single-hand with a bit of family help. No idea what would be involved if there were employees and larger risks.
Mind the Revenue Gap
Check out the graph below and see if you can guess when we moved, and then how long it took to get revenue online again after the move: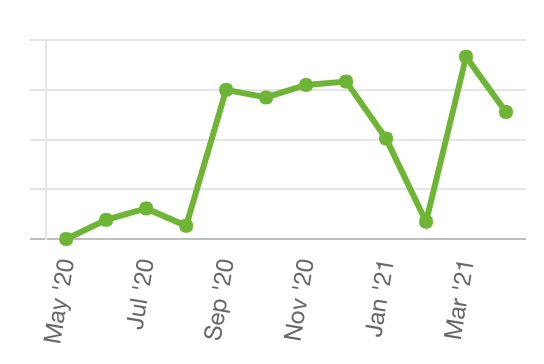 The surprise was actually the February numbers. When strategizing the move, I had anticipated the January dip as that was "moving" time, but realistically, the knock on effects of having things partially online and slowing down to find and unpack tools as needed, etc. really came back to bite me in the ass.
Our very gracious customers were fantastic in terms of being patient and waiting out some rather long lead times during the re-start period, but in the future, I would definitely plan in a much more realistic timeframe. It's not 2 weeks. It's 6 weeks to move even a small shop and get it back up and running.
Revisiting the 2021 Roadmap
Final section – nearing the halfway point for the year, as a business leader, how am I doing in terms of directing the business to hit the 2021 roadmap?
To recap, the 2021 roadmap is:
Maximize Use of Capital
Automation
Robotics and Machine Learning
Stay Hungry and Humble
Capital Utilization
Owning our space has been a huge win from both a day to day utilization perspective, and tactical perspective. The new space, and deliberate layout of the machines has been excellent for workflow. The ability to apply rent payments to other objectives such as paying down debt or buying equipment or tools has been huge.
On the downside, it continues to be a very expensive business to operate, and maintaining margins is a constant struggle. Overages on the build, machine maintenance, and general supply costs will challenge our bottom line, and although we're generally pretty busy, margins are always tight.
Automation
The biggest quick win at the shop this spring was the addition of an Automatic Tool Changer to our Tormach 1100 CNC Mill which was previously a single tool machine that required manual changes. This was truly one of those upgrades where I said, "Why didn't I do this ages ago?" and has made that machine a significantly higher producer since it was added.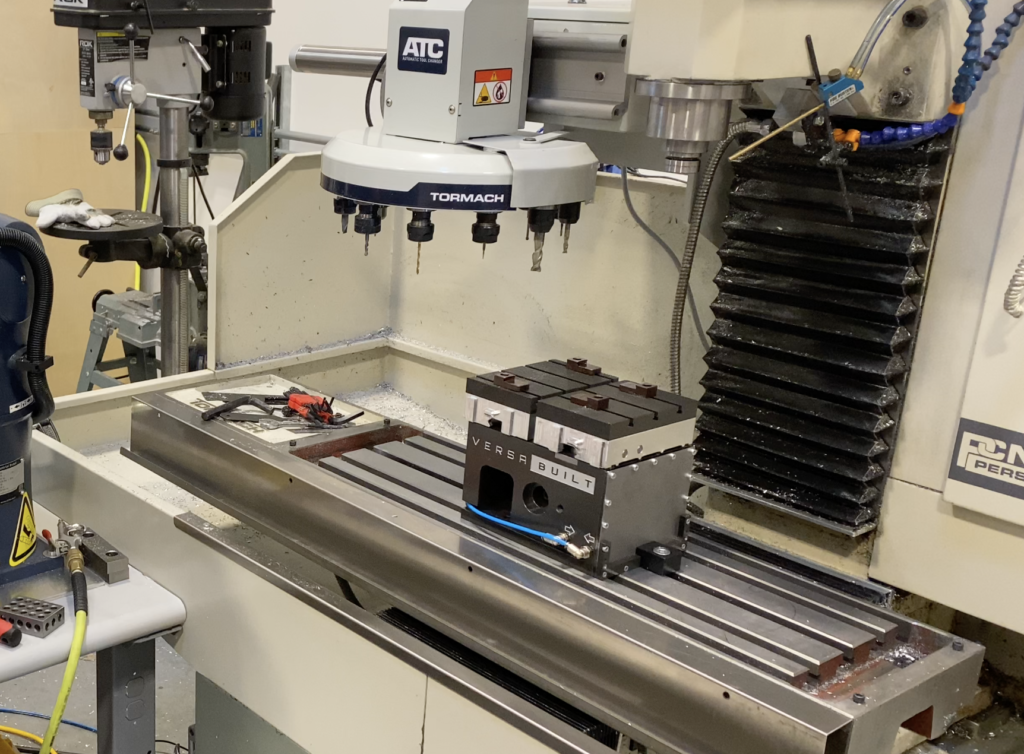 We also finished our 200 hour trial of high speed machining on our Haas TM-1P, so it was time to unlock that option permanently. Honestly, with modern CAM-generated programs, there's no way to move faster than about 50 Inches per Minute on that machine without the HSM option, so a very worthy addition.
Robotics and Machine Learning
Obviously, I covered the robot in detail above, and it's early days in terms of getting the Tormach ZA6 Robot integrated into our daily production workflow, but so far it looks like a very promising addition.
Machine Learning is still very much my on my mind these days as the next challenge is going to be to get the robot cell to operate safely and detect faults and anomalies in order to safely shut down when unexpected conditions occur. This will definitely be an interesting study to try to see what's involved in keeping a lights out production line running safely and generating quality parts.
Stay Hungry and Humble
Honestly, this one is pretty easy. The hungry part comes naturally when you're trying to ramp up and re-invest in the tools and processes that ultimately make you more profitable. There isn't a lot of gravy in this business at the best of times, and trying to filter out the latest fad or gimmick tool from things that will ultimately really impact your production process (in a positive way) can be tricky.
Humble is also pretty easy. There isn't a day that goes by where I don't make a mistake and learn something from it. Anyone that thinks they've got machining dialled clearly knows many things that I do not. On the upside, our customers continue to be very happy with the quality and price of the parts we're making at Big T's Chop Shop, and that's definitely the most important thing for us.
See you soon!
Until next time – take it easy, and let me know if you need some parts!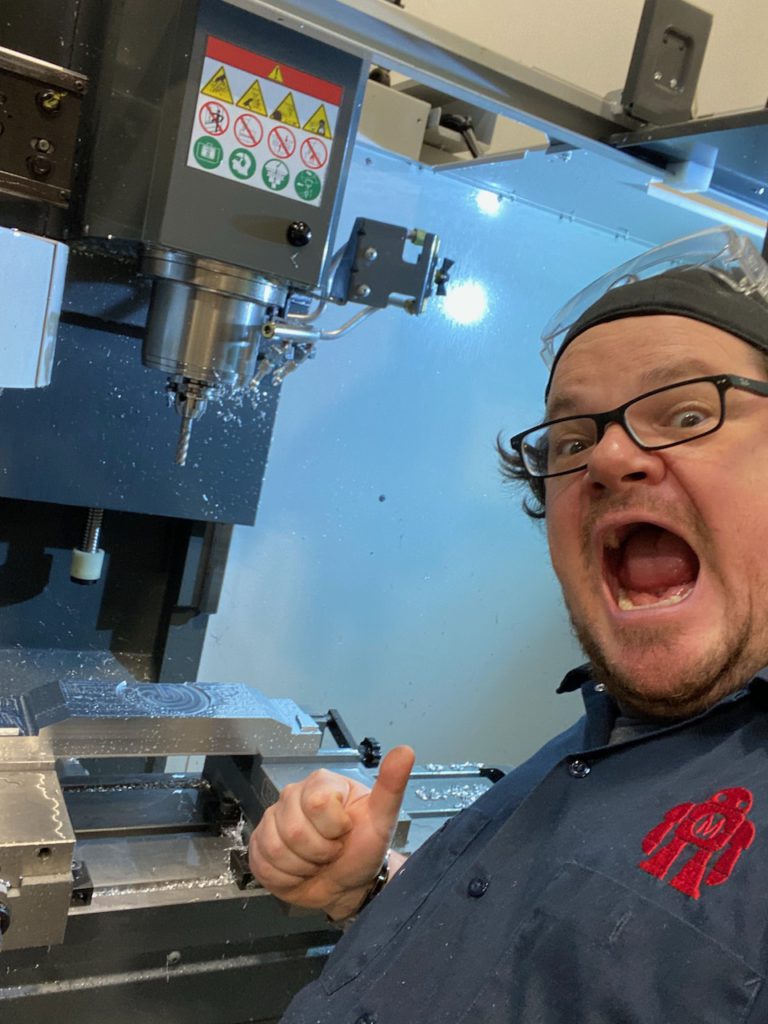 Trent "Big T" Shumay