We've got a comprehensive set of machines and capabilities here at the shop. We work with a wide variety of materials including metals, plastics, wood and more. We've featured some of the gear and processes below to introduce our machines and how we put them to work here at Big T's.
CNC Machines
Haas TM-1P Vertical CNC Mills (The Twins)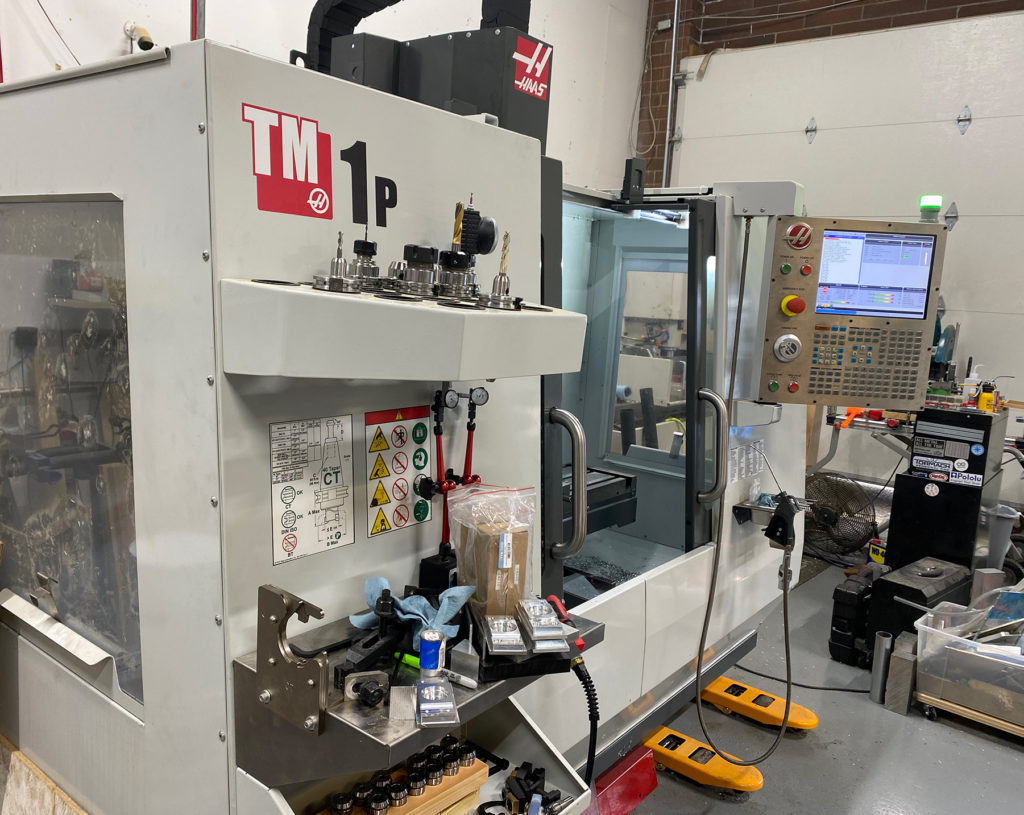 Our shop features twin Haas TM-1P Vertical Machining Centers. They form our primary production work force when it comes to machining multiple parts from Aluminum, Steel, and other metals.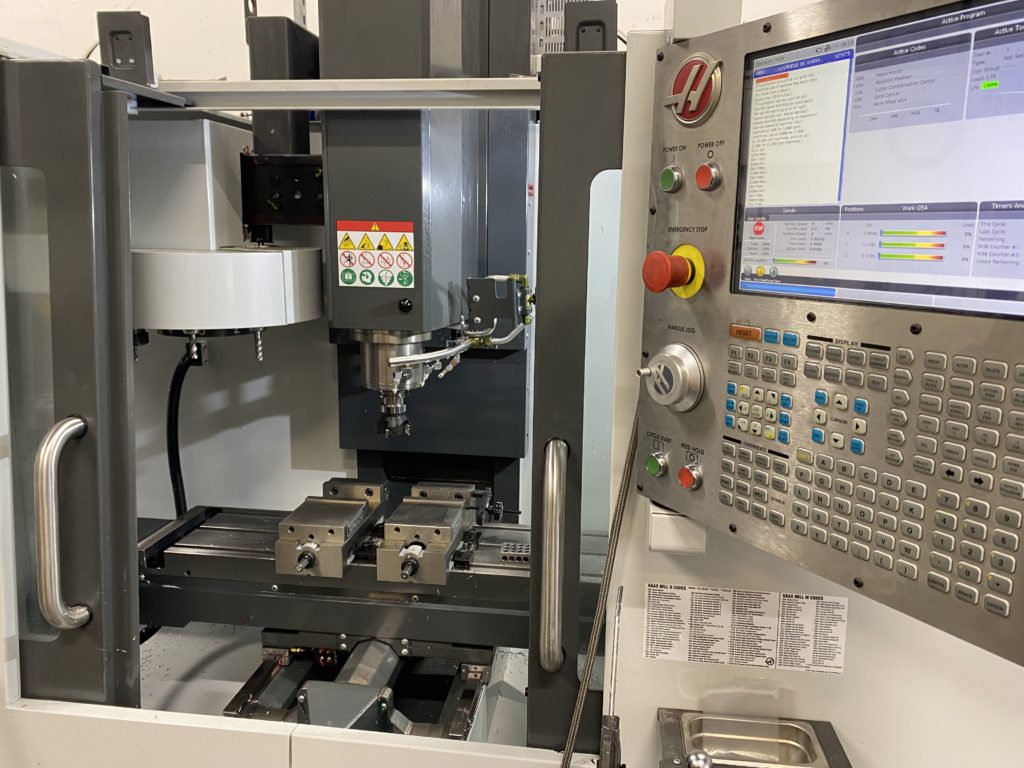 Featuring a 30″ x 12″ working bed, it is possible to mount multiple parts to the bed for serial part production runs bringing down the overhead per run. The machine also features a 10-tool Tool Changer, so once a program is set, it will run fully automated, changing tools and cutting parts without operator intervention.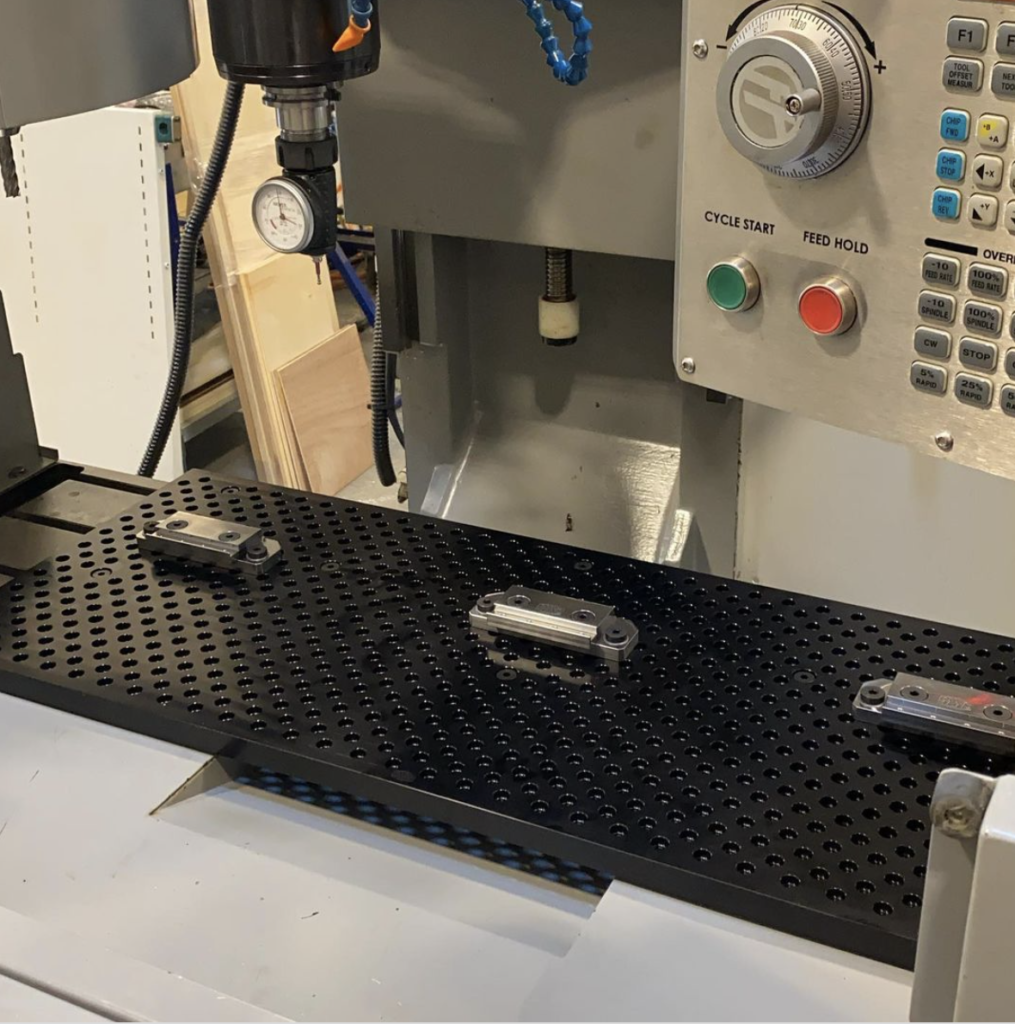 The TM1s are also equipped with a Saunders Machine Works tooling plate which allows for an installation of a variety of work holding options in a very quick way allowing us to be very efficient about changing setups for different customer jobs.
Tormach Slant-Pro 15 CNC Turning Center
The Slant-Pro is one of the most recent additions to the shop, and has added CNC Turning (Lathe) operations to our service offerings. The Slant-Pro is production oriented, and has an 8-tool turret plus gang tooling installed so that it can produce turned parts in an automated manner.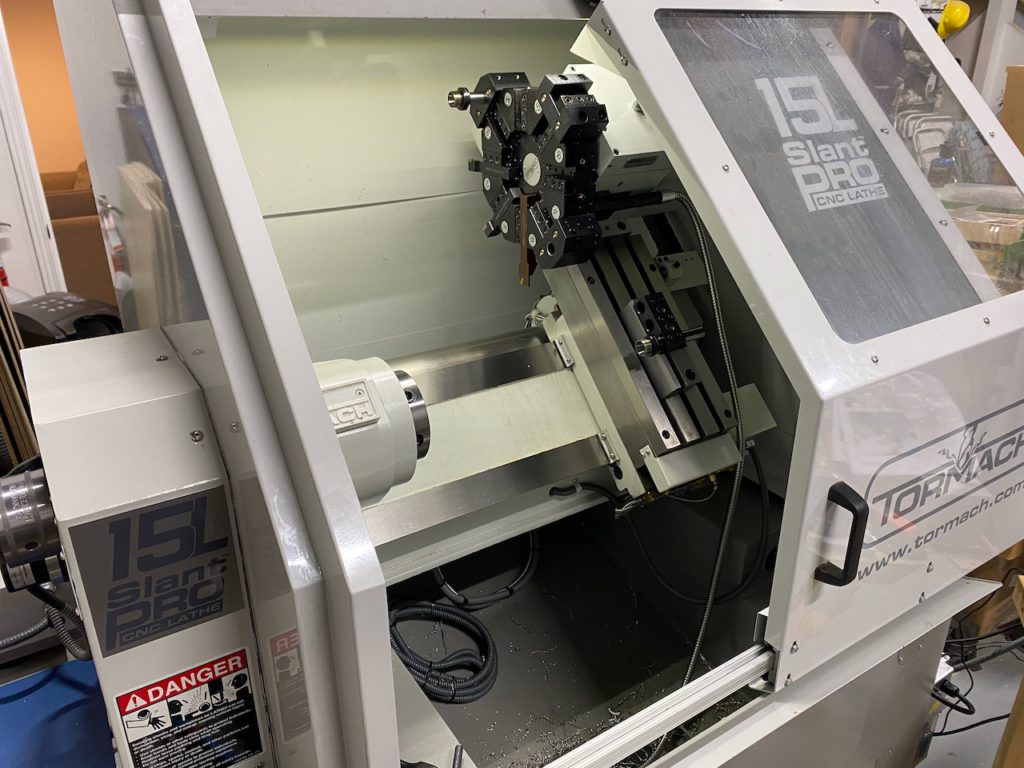 Shopbot Buddy 32 CNC Router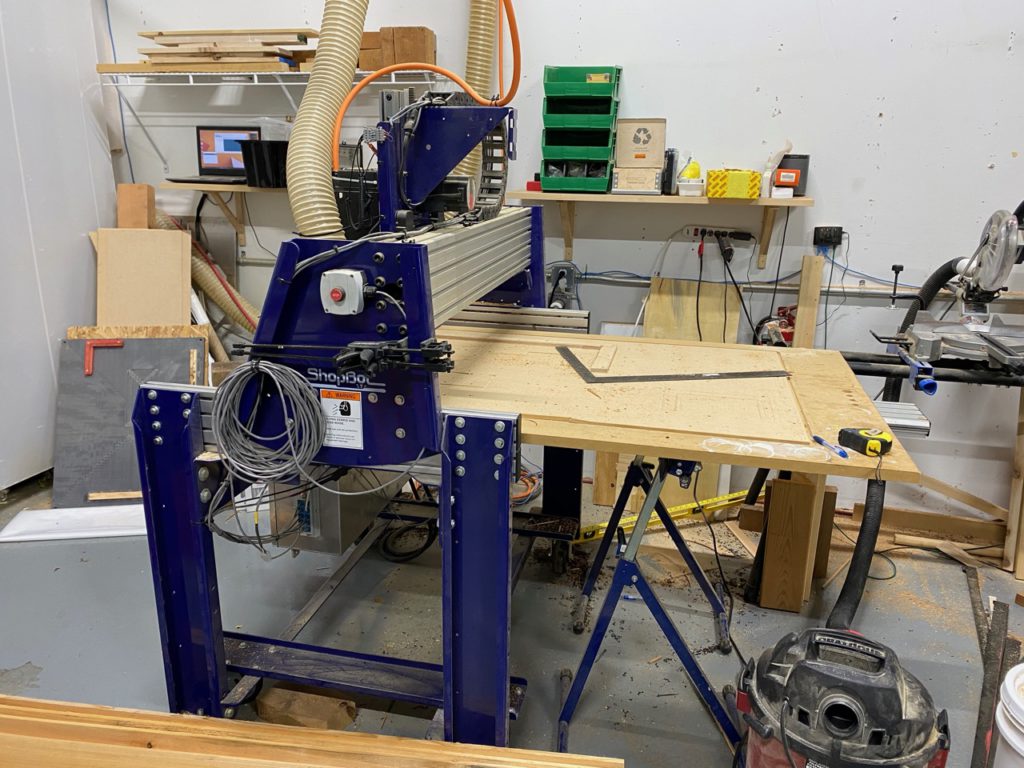 We're willing to bet that our Shopbot has more hours on it than most out in the field. This super versatile CNC Router features a 32″ x 48″ working area, and is perfect for plastics, wood, and even basic aluminum routing.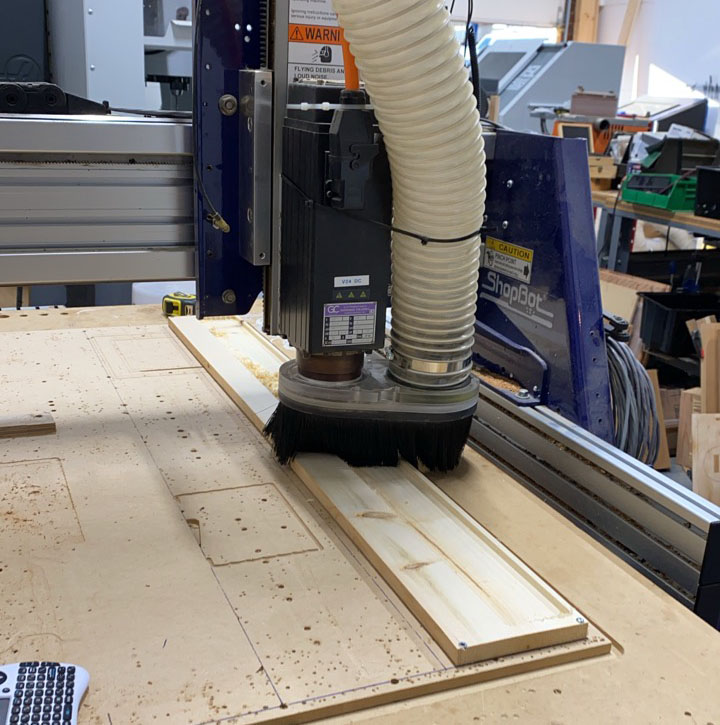 Our Shopbot has been upgraded with a 5hp 24000 RPM spindle to power through big jobs efficiently, and we have routinely loaded the entire table with material, milling production runs of parts for our customers.
3D Printers
Ultimaker S5, Ultimaker 3, and Ultimaker 2
The Ultimaker Line has been our go-to for FDM printers for the past 4 years or so. With a wide variety of supported materials, including dissolvable support and flexible filaments, there is not much that the Ultimakers cannot print.
The S5, in particular, is an absolute workhorse with a working area of 330 x 240 x 300mm. This allows us to print prototypes of fairly large parts in a single pass, or small production runs of many parts at once.
Form Labs Form 2 SLA Printer
We have had several Form Labs printers since the introduction of the original Form 1. These high-resolution SLA printers utilize a variety of different Engineering resins to create parts with a wide gamut of mechanical properties from basic resin, to flexible, high temperature, and impact resistant. They even have dental resins, although we generally don't print teeth at our shop.
The Form 2 is excellent for prototyping parts where tight tolerances and high quality prints are essential.
Prusa i3 and Prusa SL-1
We have incredible respect for Josef Prusa and his 3D printer designs. His ability to balance incredibly high print quality with convenience and affordability is truly remarkable. Our i3 was the first Prusa printer we purchased, but we were happy to be one of the pre-order backers of the SL-1 project as well.

Today, both machines are in service producing high quality FDM and SLA parts on a regular basis.
Laser Cutters and Engraving
Dremel LC-40
Honestly, we weren't sure how much we would use a laser cutter in the shop with all of the other machines at our disposal, but our Dremel LC-40 has grown to become one of our most highly utilized machines.
The LC-40 has a modest cutting area of 20″ x 12″ but is excellent at cutting wood, acrylic, and engraving and etching anodized and coated metals.